Hague-Avenio.jpg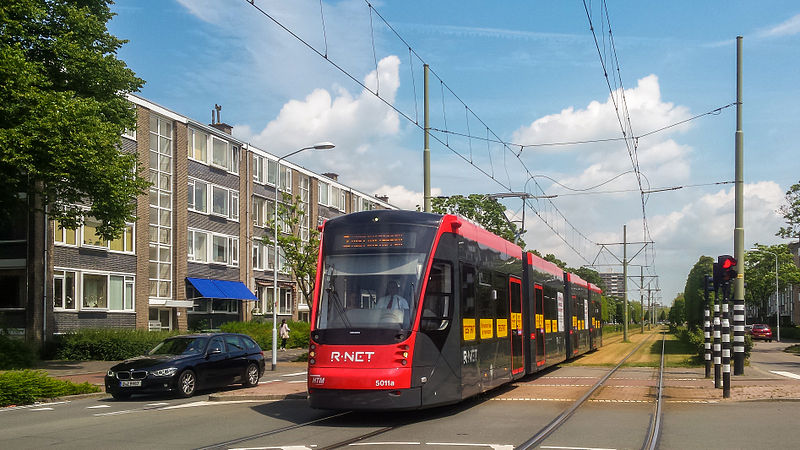 ---
FILE INFORMATION
FILE SOURCE: HTM 5011 Voorburg Mgr van Steelaan 24062015.jpg on the Wikipedia page Haagse tram.
DESCRIPTION: De nieuwe Haagse Avenio (nr. 5011) tijdens een van de eerste proefritten te Voorburg (The new Avenio (No. 5011) tram in the Hague during at one of its test runs to Voorburg).
DATE TAKEN: 24 June 2015
AUTHOR: User TreinBas (Bas Meijer)
PERMISSION:
This file is licensed under the Creative Commons Attribution ShareAlike 2.5 License. In short: you are free to share and make derivative works of the file under the conditions that you appropriately attribute it, and that you distribute it only under a license identical to this one. Official license.
Other conditions may also apply, please consult the full notice on the appropriate file page.